Dear Fellow Marketer,
If you would like to get 5-times more opt-ins, leads, and sales... faster and with much less effort, this is going to be the most important message you will read this year.
Here's why
: I am about to reveal a sure-fire method to get:
20 times more FREE traffic...
5 times more opt-ins and qualified, pre-segmented leads...
AND convert those leads into 7 times more high-paying, repeat-customers…
Impossible?
No way!
In fact,
I can guarantee that it's easier AND faster
to set up than whatever you're doing now, so read on... Chances are, if you're like most marketers (including me, until not long ago) you're using the same old marketing system with diminishing results. If you're still using "clickbait" like PDF or video lead magnets, then you're most likely
losing 97% of your leads and sales
. That might sound harsh, but it's most likely accurate and in some cases, it could even be worse. There's really no denying that internet marketing v.1.0 (Lead Magnet & Funnel) is
languishing
...

There Must Be A Better Way...
Now, don't laugh when I tell you this because it might already be obvious to you... The wired world is changing... and the "old-school" method of hook-em-n-reel-em-in (opt-in and funnel) is
dying
… But, you don't need to let it take you along for the ride...

The Old-School (Broken) Way...
The old-school approach here is broken down into a few steps (unless you have complicated it):
You dangle some sort of clickbait like a PDF report, cheat sheet, or video as a bribe to get visitors to opt-in.
Once you have their email address you send them to a download page.
When they download the "freebie" you present a tripwire or other offer.
Regardless of their actions, they are added to an autoresponder for follow-up email "bludgeoning" until they buy, die, or unsubscribe.
Sound familiar?
Of course, if you're an advanced marketer you probably have some upsells, down-sells, and maybe even a retargeting pixel in there somewhere... Or, you might have your one-time offer show BEFORE the clickbait download page. It really doesn't matter. It's all more or less the same idea with a minor twist.

Here's The Problem...
Frank Kern
says
"Funnels as you know them are worthless."
And, I tend to agree. Frank also says…
"Research shows that over 50% of prospects never go and access the information they opt-in for."
Think about it,
more than half
of the people opting-in to his list
never even bother to download the lead-magnet
… Of course, I don't know which research he's referring to, and he doesn't say… And... I have a sneaking suspicion that it's worse than that, especially if the lead magnet is a PDF. So, maybe you decide to dangle a video lead magnet instead of a PDF. That should do the trick, right?
According to
Wistia
...
"less than half of video viewers make it through videos that are a mere two minutes long."
So, if subscribers won't even bother to download the PDF or watch a 2-minute video…
Why Do They Even Bother To Opt-In?

The Solution...
There are several answers to that question, but let's address the one-word solution...
ENGAGEMENT!
So, what do
YOU
think is the best way to increase engagement? (I already gave you a hint) The best way to increase interest and engagement and interest is...
Questions!
(and interactive content)
That's right!
Questions trigger a psychological need to seek out answers... So, what's the best "interactive" way to use questions to drive audience engagement?
Quizzes!
Here Are Just A Few Features...
100% Cloud-Based – Create quizzes in any browser anywhere in the world.
FREE Hosting For Your Quizzes – And thank you pages too, or export and embed in your site, Facebook, wherever you like...
NO WEBSITE NECESSARY! That's right, you can start building a list even before you set up your website or open for business.
Super Simple To Use – No technical experience needed. Virtually anyone can create quizzes with Spazeship.
Social Media Viral Magnet – People love to share quizzes on social media like Facebook & Twitter... and you're gonna LOVE all the FREE traffic from their shares!
Unlimited Quizzes – Create as many lead-sucking & money-generating campaigns as you like.
Unlimited Visitors – Drive as much traffic as you want to your quizzes and you never have to worry about bandwidth costs. EVER!
FREE Quiz Templates – 15 Done-For-You templates to plug-n-play, modify to your own offers, or, simply use these pre-made quiz templates as a visual guide to designing your own.
Ad Retargeting Simplified – Just click to add pixel integration for Facebook, Twitter, Bing, Adwords, and Pinterest - Easily retarget visitors to maximize reach and optimize your ad spend...
Get it now...
Standard Single User Account
Unlimited Quizzes For Your Own Use...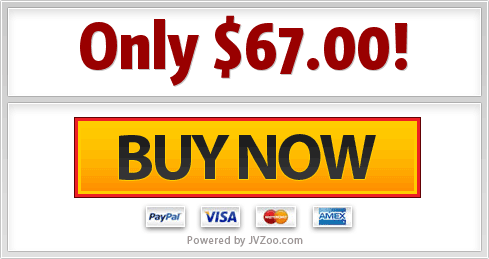 Agency/Developer Account
Unlimited Quizzes For You & Your Clients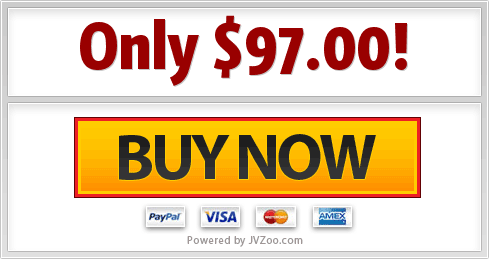 Nothing Rakes-In Leads
Faster, Easier or Cheaper...
Works For Any Niche: Online & Offline: blogs, eCommerce, affiliate offers, restaurants, optical stores, you name it...
Fast & Easy Setup: Create your first quiz and start generating leads in just a few short minutes!
Branching Logic: Automatically segments users and allows you to recommend different messages and offers to users based on their quiz answers.
Social Media Viral Magnet: People love to share quizzes on Facebook, Twitter, you name it... and you're gonna LOVE the FREE TRAFFIC their shares generate (can you say VIRAL?)...
It's Connected: Spazeship is already integrated with all of the most popular autoresponders like Drip, Aweber, Infusionsoft, ActiveCampaign, MailChimp, GetResponse & more.
Built-In Analytics – Track views, leads, conversion rate, offer clicks and social shares, to help you optimize your quiz campaigns.
FREE Email Marketing Training – We show you how to follow-up with your leads and turn them into buyers even if you flunked high school English!
Traffic Training – discover how to drive dirt-cheap traffic to your quizzes in Facebook, Instagram, and more...
Watch How Easy It Is To Get Started...
Notable Stats & Quotes...
Quizzes reduce bounce rate and increase time on site. - Wordstream
Marketers noted a 760% increase in revenue from segmented campaigns. - Campaign Monitor
Segmented and targeted emails generate 58% of all revenue. - Direct Marketing Association
Neil Patel increased lead capture by 500% using quizzes. - Lead Quizzes
After implementing a little customer personalization, NetProspex saw a 111% increase in email open rates.
Businesses that do not incorporate an element of personalization into their offers risk losing revenue and customer loyalty. -Deloitte Consumer Review
Businesses that embrace personalization may command a price premium, and improve consumer traffic and conversion. - Deloitte Consumer Review
When Paper Style personalized their sales messages and segmented their list into just two groups, their open rate increased by 244%, and their click-through rate (CTR) increased by 161%! - Spark Page
Personalized email messages improve click-through rates by an average of 14% and conversions by 10%. - Aberdeen
Zenni Optical's quiz resulted in 29,410 lead conversions, a 9,655% ROI in 6 months, and $1 million revenue - IMI
Interactive Content...
Simply Works Better!
Old school funnels are linear, they are not interactive, and so they do not engage or "prime" the user.
Spazeship's quiz-centric funnels are "divergent" meaning they can adapt "on the fly" to user input. This allows a more personalized experience to the user.
As you know, personalization increases engagement, and more engagement increases conversions.
Spazeship can automatically segment users into more tightly targeted groups.
Spazeship quizzes can be created and deployed in just a few minutes. No more spending days or weeks compiling a PDF report or hiring outsourcers to fumble the ball.
Spazeship quizzes are viral social media "share magnets."
Spazeship quiz questions activate strong psychological triggers like:

The Commitment and Consistency Trigger (by using micro-commitment questions)
The Reticular Activating System
The Mere Measurement Effect
The Ovsiankina Effect
The Zeigarnik Effect
HOW WELL DOES SPAZESHIP
PERFORM WITH FACEBOOK ADS?
Take A Look...
BUT WHAT ABOUT THE VERY
COMPETITIVE NICHES?
Check It Out...
Setting Up A Spazeship Quiz
Is As Easy As 1 - 2 - 3...
And, That's Not All...
Check Out Your Bonuses:
Don't Miss Your Chance To Get...
Spazeship For 93% Off!
But wait... if this wasn't already a no-brainer deal
we're making it even better. For 4 days only we're
letting you grab Spazeship for the amazing
one-time-only price of...
$27 to $47 DIMESALE!
But once the $47 threshold is broken the price
goes to $59 for the next push, then... the price
goes back to the regular $47 monthly
or $397 one-time... (Hint: get it now)
Standard Single User Account
Unlimited Quizzes For Your Own Use...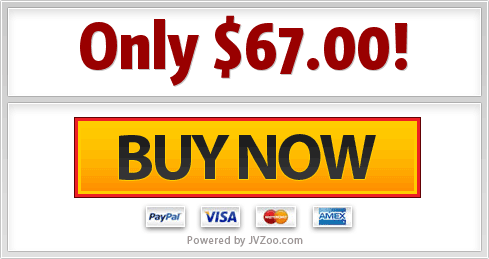 Agency/Developer Account
Unlimited Quizzes For You & Your Clients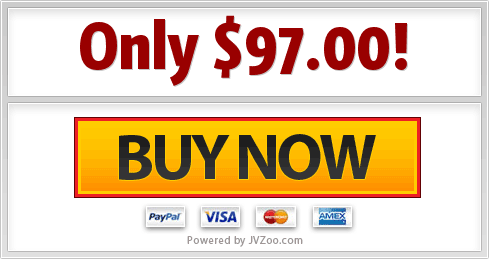 Here's to your success, Ron & Mehdi
P.S. I'm taking all the risk here, so you have nothing to lose and a whole lot of leads and sales to gain, and with a lot less effort too. The price won't get any lower, and the fruit won't get any lower-hanging either. P.P.S. But hey, if you're happy with wasting 97% of the traffic you're driving to your landing pages, ads and offers, then, by all means, let this fabulous one-time deal pass you by. Of course, you can wish and pray that old-school static content bribes will start working like they did 5 or 10 years ago. While you're at it, go ahead and wish the yellow pages back into business too.
"Man who waits for roast duck to fly into mouth must wait very, very long time." ~ Chinese proverb
P.P.P.S. There are only three types of people who will see this message:
The first type is the one who recognizes a good idea and their sharp intuition kicks-in and they go for it and buy... even if they don't have a ton of information yet. (I call this one winner)
The second type is the indecisive one, who, no matter how much information and evidence they have they still won't commit; they won't pull the easy trigger and buy. (I call this one loser)
Then there's the third type who bought a similar solution that they're already using and happy with. (I call this one somebody else's customer)
P.P.P.P.S. While you're thinking about it
the price is going up
. Avoid regret and get it now.
Copyright © 2018 Ron Herman, Mehdi Tihani & Spazeship